Bristol bouldering championships
We'd like to thank everyone who took part in this years 2022 Competition and all our sponsors which include Rise physio, Entre-Prises, Expression holds, Enigma climbing products and Move GB. Results from the day can be found below!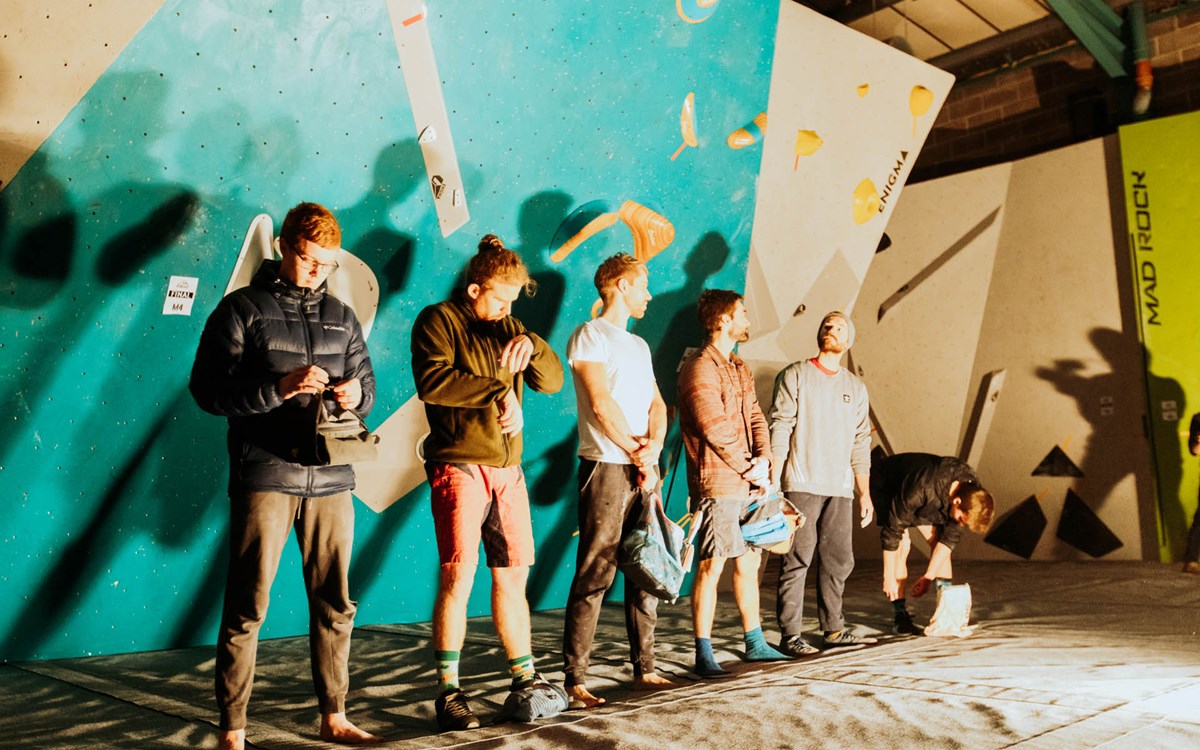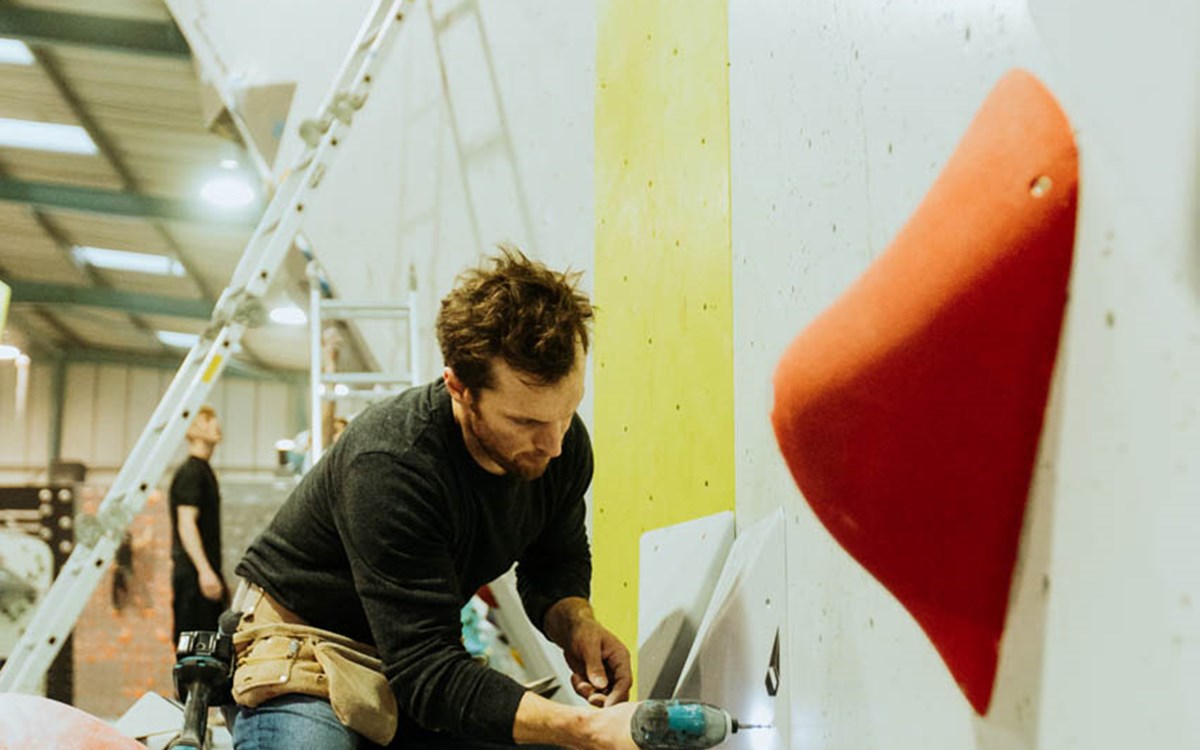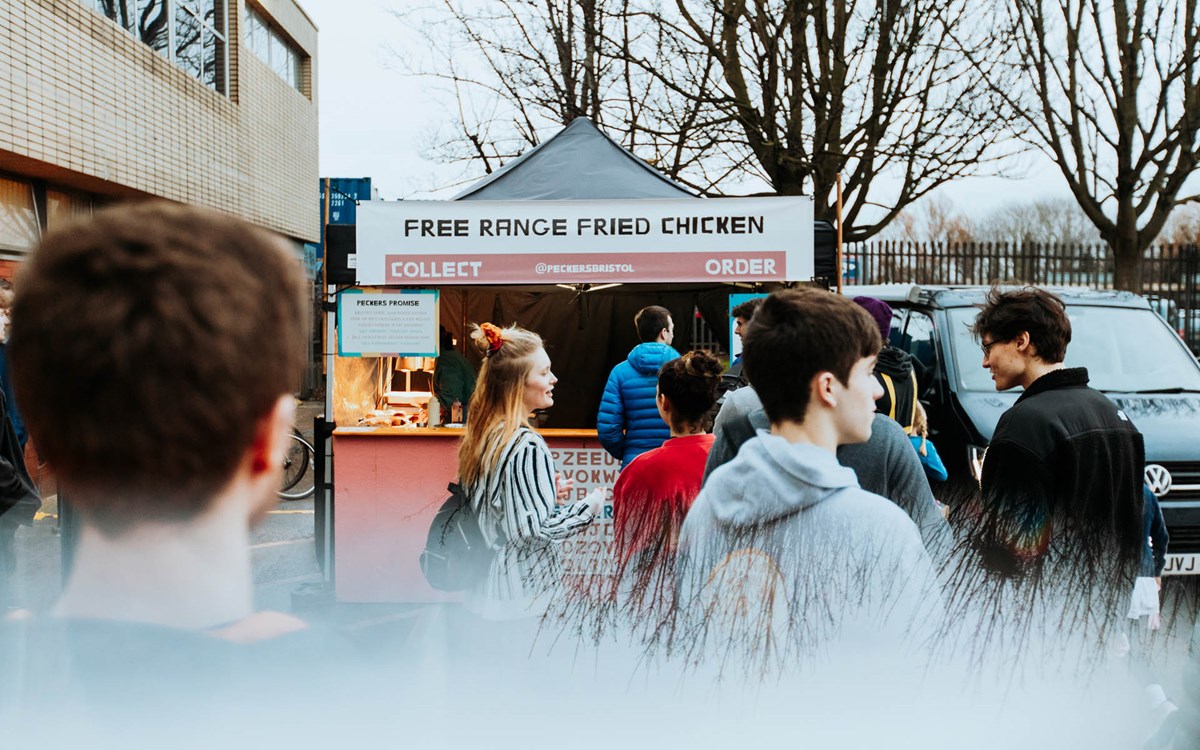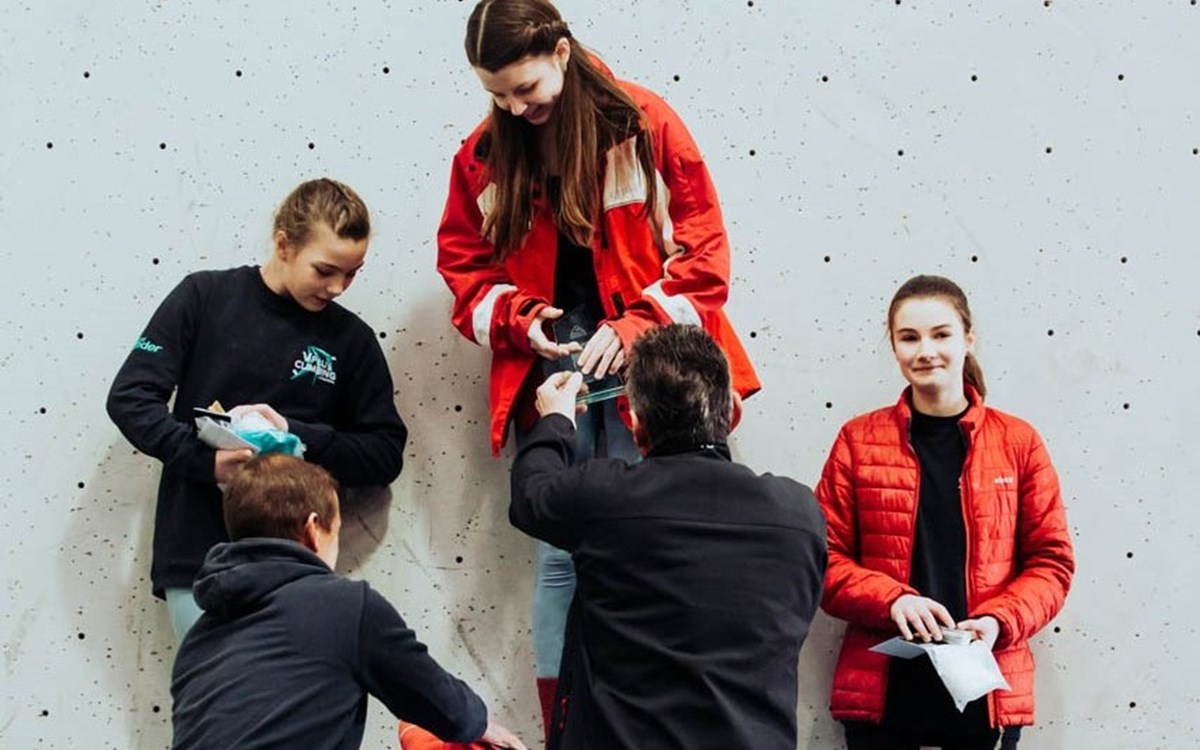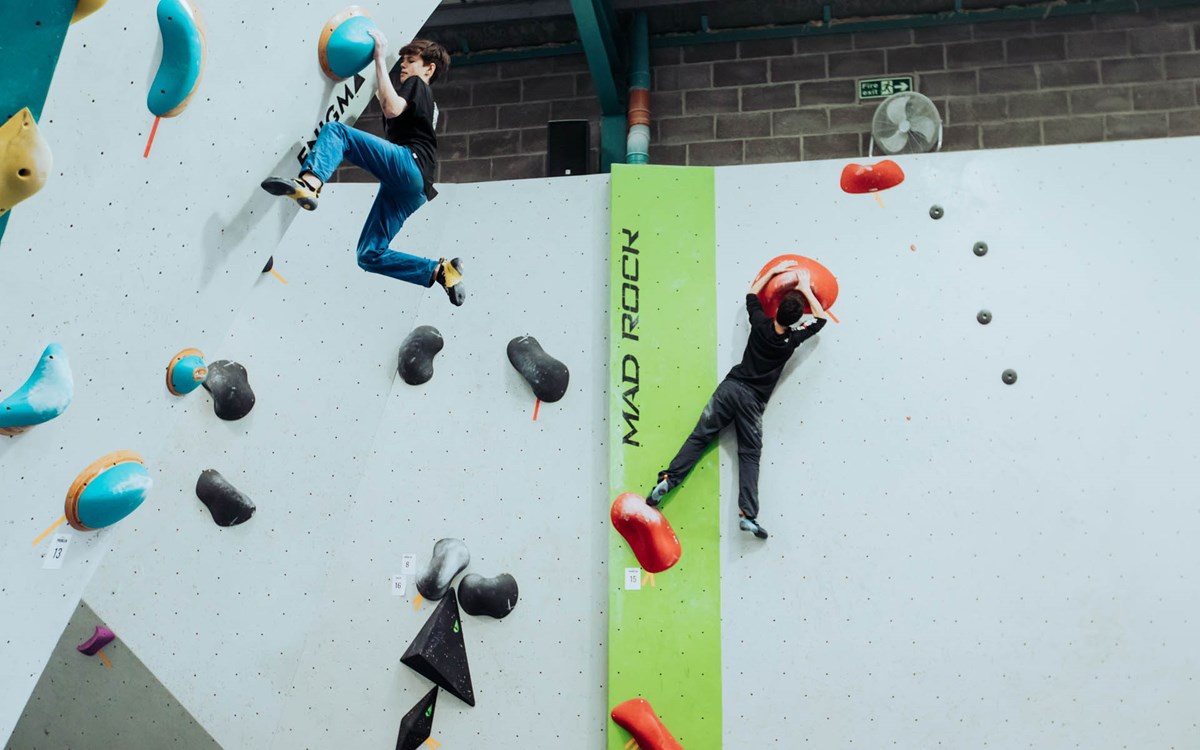 SCORES
There were 25 problems on the day and only six competitors from each category went through to the adults final. The finals consisted of eight unseen blocs and competitors battled it out for the top place. The youth round had no final but because there was a draw for the top youth male spot we saw Ollie and Guy compete in a great one off special round.
MALE
| | | | |
| --- | --- | --- | --- |
| POSITION | NAME | SC. NUMBER | RESULT |
| 1 | Tommy Matthews | 114 | 275 |
| 2 | Cailean Harker | 86 | 272 |
| 2 | Ben Norman | 106 | 272 |
| 3 | Matt V.C. | 64 | 269 |
| 4 | Vadislav Angelou | 12 | 260 |
| 5 | Ben Hargreaves | 44 | 258 |
| 6 | Harry Leers | 70 | 254 |
| 7 | Rajendra Pun | 132 | 251 |
| 8 | Adam Snow | 6 | 246 |
| 9 | Duma Brickhill | 76 | 244 |
| 9 | Yan Hawkins | 84 | 244 |
| 10 | Richard Hill | 56 | 243 |
| 11 | Sam Barstow | 26 | 239 |
| 12 | Sam Carling | 8 | 232 |
| 13 | Mohammad-Nassir Miah | 46 | 213 |
| 14 | Oliver Axon | 96 | 208 |
| 15 | Leo Laurer | 112 | 203 |
| 16 | Michael Palfrey | 134 | 197 |
| 17 | Bryce Shakespeare | 74 | 190 |
| 17 | Simon Brice | 92 | 190 |
| 18 | Peter Ford | 52 | 184 |
| 19 | Lewis May | 32 | 175 |
| 19 | James Goodey | 68 | 175 |
| 20 | Julian Halford | 104 | 174 |
| 21 | Alessandro Masullo | 80 | 165 |
| 21 | Tom Penfold | 90 | 165 |
| 22 | Max | 30 | 162 |
| 23 | Danny | 72 | 159 |
| 24 | Alex Croot | 36 | 158 |
| 25 | Dario Zapatero | 102 | 151 |
| 26 | Kieran Holmes-Martin | 34 | 150 |
| 27 | Noah Ramharter | 78 | 145 |
| 28 | Ben Gray | 194 | 144 |
| 29 | Matt Clark | 280 | 143 |
| 30 | Chris Tolley | 66 | 133 |
| 31 | Charlie | 120 | 125 |
| 32 | George Chapman | 198 | 124 |
| 33 | Davy Ker | 176 | 118 |
| 34 | Jordan Beer | 136 | 116 |
| 35 | Merlin Webster | 182 | 114 |
| 36 | Fred Sparks | 150 | 101 |
| 37 | Alex Holbourne | 10 | 100 |
| 38 | Francois du Toit | 82 | 98 |
| 39 | Mike Collins | 88 | 97 |
| 40 | Cameron Lawrence | 28 | 95 |
| 40 | Josh Solly | 42 | 95 |
| 41 | Finn Marjoram | 152 | 93 |
| 42 | Chris Farnish | 262 | 90 |
| 43 | Joel Bragg | 118 | 89 |
| 44 | Kaspars Purvins | 98 | 80 |
| 45 | Josh Ledbury | 122 | 78 |
| 45 | Joe Moorhouse | 212 | 78 |
| 45 | Chris Matthews | 16 | 78 |
| 45 | Bob Berriman | 154 | 78 |
| 46 | Caius Patel | 216 | 77 |
| 47 | Chris Holmes | 130 | 75 |
| 48 | Adam Figgins | 18 | 72 |
| 49 | Joe Keohane | 186 | 70 |
| 50 | Ricky Hunter | 148 | 69 |
| 51 | Stephen Measures | 20 | 68 |
| 52 | Aidan Crofton | 206 | 65 |
| 53 | Seb Fowkes | 184 | 64 |
| 54 | Harry Hartley | 188 | 63 |
| 55 | James Watson | 156 | 61 |
| 55 | Hassan | 192 | 61 |
| 56 | Ed Fildes | 158 | 60 |
| 57 | Philip Dyke | 128 | 59 |
| 58 | Charlie B | 110 | 58 |
| 58 | Clive Shelton | 60 | 58 |
| 59 | Will Taylor | 162 | 57 |
| 59 | Mariyan Zarev | 202 | 57 |
| 60 | Oliver Short | 160 | 56 |
| 61 | Sam Loescher | 190 | 55 |
| 62 | Rob Burgess | 142 | 53 |
| 63 | Chris Ingham | 22 | 49 |
| 64 | Tom Watkins | 264 | 48 |
| 65 | Felix Dawson | 208 | 46 |
| 66 |  Unknown | 140 | 44 |
| 67 | Tom Wilson | 144 | 42 |
| 68 | Paul Fuchter | 62 | 41 |
| 69 | Lewis Olliver | 180 | 40 |
| 70 | Tom Murray | 196 | 35 |
| 71 | Jacob Stafford | 100 | 33 |
| 72 | Joseph Peck | 164 | 32 |
| 73 | Leone Trascinelli | 146 | 25 |
| 74 | Charlie Mayo | 24 | 24 |
| 74 | Richard Osborne | 200 | 24 |
FEMALE
| | | | |
| --- | --- | --- | --- |
| POSITION | NAME | SC. NUMBER | RESULT |
| 1 | Laura Munro | 37 | 189 |
| 2 | Melissa Clements | 39 | 150 |
| 3 | Sophie Lee | 47 | 134 |
| 4 | Becky Brown | 41 | 132 |
| 5 | Leona Goodey | 9 | 126 |
| 6 | Veronica Melkonian | 29 | 115 |
| 7 | Abi Nicholson | 21 | 109 |
| 8 | Unknown | 15 | 97 |
| 9 | Jane Blackbourn | 57 | 88 |
| 10 | Heather Carling | 13 | 86 |
| 11 | Liana Price | 17 | 83 |
| 12 | Sam Puri | 1 | 78 |
| 12 | Lucy Saunders | 55 | 78 |
| 13 | Sara Ha | 31 | 75 |
| 14 | Jennifer Hebden | 23 | 74 |
| 15 | Izzy Fernandez | 49 | 67 |
| 16 | Vickie Krawaczynska | 25 | 55 |
| 17 | Isabella Tyzceck | 53 | 47 |
| 18 | Lizzie Lee | 45 | 46 |
| 19 | Anni | 59 | 37 |
| 20 | Amalie Gray | 61 | 29 |
YOUTH FEMALE
| | | | |
| --- | --- | --- | --- |
| POSITION | NAME | SC. NUMBER | RESULT |
| 1 | Sophie Lee | 64 | 183 |
| 2 | Sophie Morton | 68 | 167 |
| 3 | Holly Kee | 53 | 164 |
| 3 | Meg Wang | 66 | 164 |
| 4 | Millie Carrington | 55 | 160 |
| 4 | George Dalgliesh | 74 | 160 |
| 5 | Seren Wednesday Wills | 72 | 146 |
| 6 | Rhea Barraclough | 51 | 144 |
| 7 | Martha Frost-Mullen | 96 | 134 |
| 8 | Dulcie Troy | 60 | 120 |
| 8 | Megan Brown | 70 | 120 |
| 9 | Anya Doust | 58 | 100 |
| 10 | Imogen Holmes | 89 | 93 |
| 11 | Molly Gransden | 62 | 92 |
| 12 | Anna Marquez-Vega | 86 | 53 |
| 13 | Elspeth Barden | 77 | 46 |
| 14 | Dominique Mackay | 75 | 43 |
| 15 | Neve Moyle | 73 | 38 |
| 16 | Imogen Reese | 94 | 12 |
| 17 | Iteila S | 92 | 8 |
| 18 | Lucille | 87 | 2 |
YOUTH MALE
| | | | |
| --- | --- | --- | --- |
| POSITION | NAME | SC. NUMBER | RESULT |
| 1 | Guy Garrett-Cox | 18 | 220 |
| 2 | Ollie Jugroop | 14 | 220 |
| 3 | Theo Stevens | 7 | 205 |
| 4 | Otis Whitney | 1 | 203 |
| 5 | Fin Lawrence | 9 | 201 |
| 6 | Billy Seymour | 12 | 192 |
| 7 | Matthew Volanthe | 3 | 178 |
| 8 | Seb Turner | 24 | 178 |
| 9 | Max Browne | 16 | 163 |
| 10 | Thomas Wardle | 13 | 154 |
| 11 | Otto Koopman | 21 | 152 |
| 12 | Theo Phillips | 8 | 134 |
| 13 | Zac Hifle | 5 | 126 |
| 14 | Bailey Hammond | 6 | 124 |
| 15 | Jack Marquez Vega | 15 | 110 |
| 16 | Nate Dodds | 22 | 103 |
| 17 | Ben Byas | 23 | 91 |
| 18 | Hannes Kirwan | 20 | 67 |
| 19 | Jasper Symon | 2 | 66 |
| 20 | Oli Hambley | 25 | 45 |
| 21 | Alex Pawlaski | 32 | 22 |
| 22 | Ruben Barraclough | 26 | 13 |
| 23 | Reuben | 39 | 12 |
| 24 | George | 41 | 8 |
| 25 | Alexander Timmins | 28 | 2 |
| 26 | Ethan Gray | 30 | 2 |